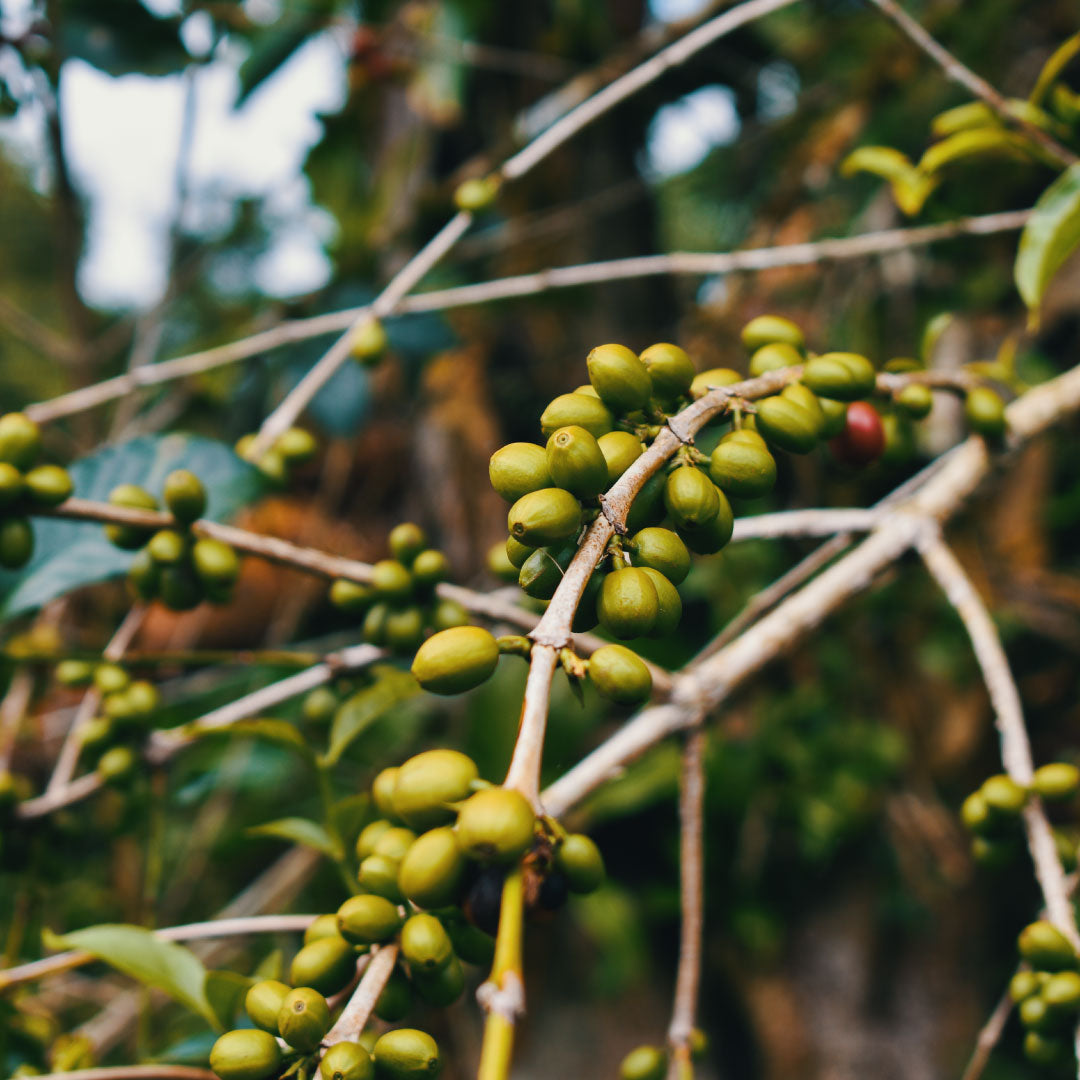 Ethiopia Natural Checho Bitta
Hey there dear reader. First off, thank you for reading :)
Secondly, new coffee! But first, a Q4U: Do you remember the first time you tasted a natural processed Ethiopian coffee? Or, even better, the first time you tasted one of these fruity lil delights next to a more chocolatey or nutty lil delight - aka a more coffee-like coffee? For many coffee industry folk, experiences like this will go on to become a pivotal moment in their life and maybe even in their coffee career. 

But y tho. Well heck, give this brand new Ethiopia Natural Checho Bitta a try and find out for yourself! Or even better: brew it up next to your normal Cup of Joe(y) and have yourself one of those aforementioned pivotal moments.
We've been slurpin' this coffee every day since we did our first lil trial roast. Yes, I'm biased because I (and the rest of the amazing roastery team here at D-dub - shoutout Jer, Bryce and Anthony) roast this coffee, but it really has tasted better and better each day. 
Roasted coffee, in a way, is kinda like ice cream. Right out of the freezer, it's great, but give it a few minutes to thaw, and things get better. Leave it out too long however, and it melts and becomes a big bummer. Similarly, a day or two after being roasted, that coffee's going to taste delicious, but give it a week or two, and you know those flavors are boutta pop. Wait too long (hot topic in the coffee industry!) and we'll have to say goodbye to some of that sweetness, and maybe even a hello to some stale notes. 
Anyway, we decided to use these three ✧・゚: * tasting notes *:・゚✧ to describe what this coffee has to offer: mandarin, caramel and strawberry syrup. Everyone's flavor experiences are valid and unique to their own experiences, so this coffee may serve up something a little different for you.
Until next time,
-Joey Dolin, Roastery Manager
If you were set up with a recurring order, we will transition you straight into its new counterpart. Let us know your thoughts by using our contact page.
If you'd like to manage your recurring orders, please visit the following link: https://dapperandwise.com/account/login, or email roastingstaff@dapperandwise.com.