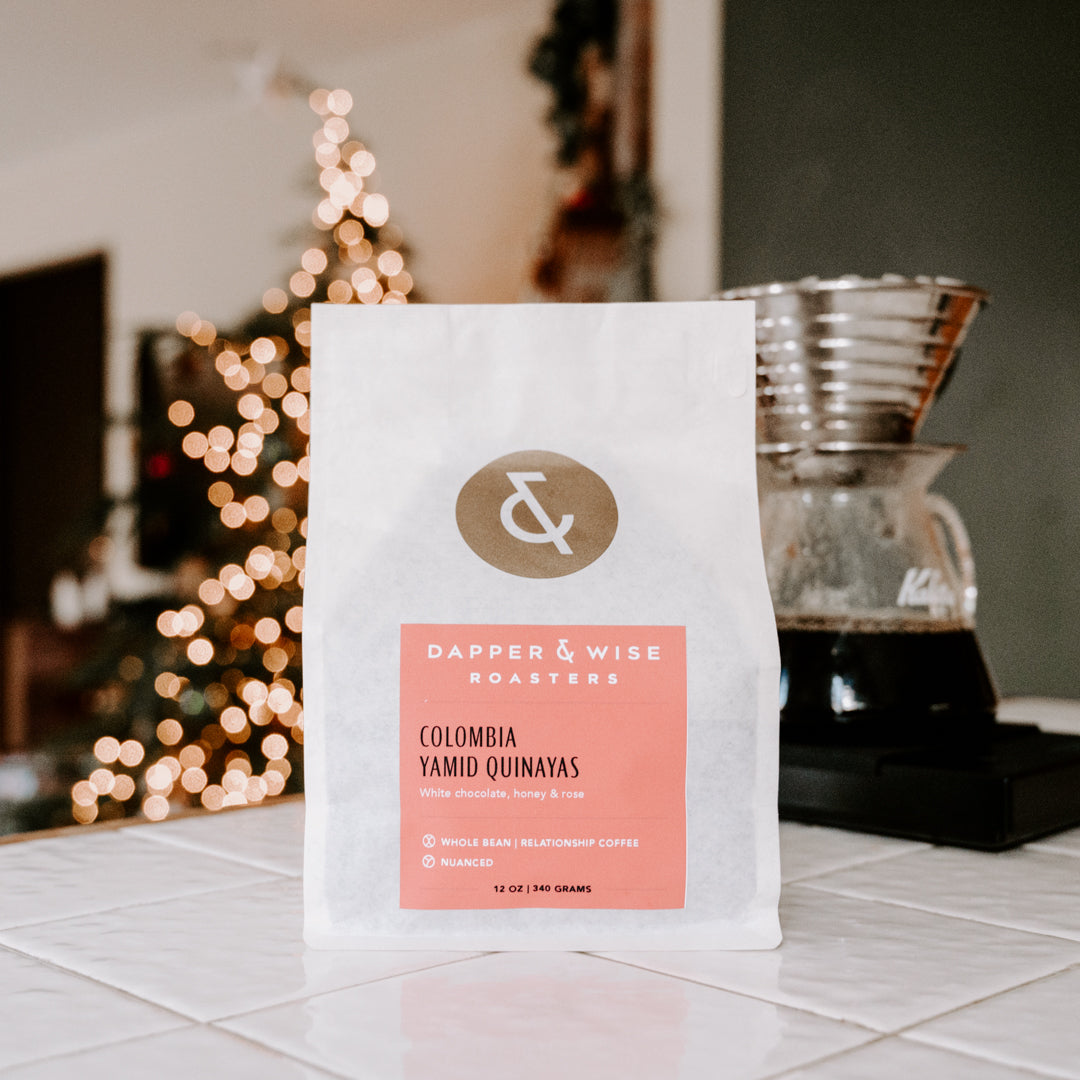 Season's Greetings, my fellow coffee pals!
Hope you have all been enjoying this year's Winter Wonderblend! Fun fact about this coffee is that the final recipe was a collaborative decision among the entire roastery team. We did not stop our R&D until we were all either stoked with the flavor profile, or just too caffeinated to go on.
In other news, today I am here to tell you all about a returning classic - Colombia Yamid Quinayas. If you've been following along with the Dapper and Wise story, you might recognize this name. How? Well, we've offered it in the past, and also it was so delicious that it probably made a lasting impression on you, right?? This year, this coffee is serving us a flavor profile reminiscent of white chocolate, honey and rose and we are super excited to share it with you!
The other side of this bittersweet coin is that our Colombia Edilma Piedrahita is now unavailable for the season. It had a wonderful run, but we are very happy to be adding another incredible roast to the lineup. Be sure to check our Colombia Yamid Quinayas today!
Until next time,
-Joey Dolin, Roastery Manager