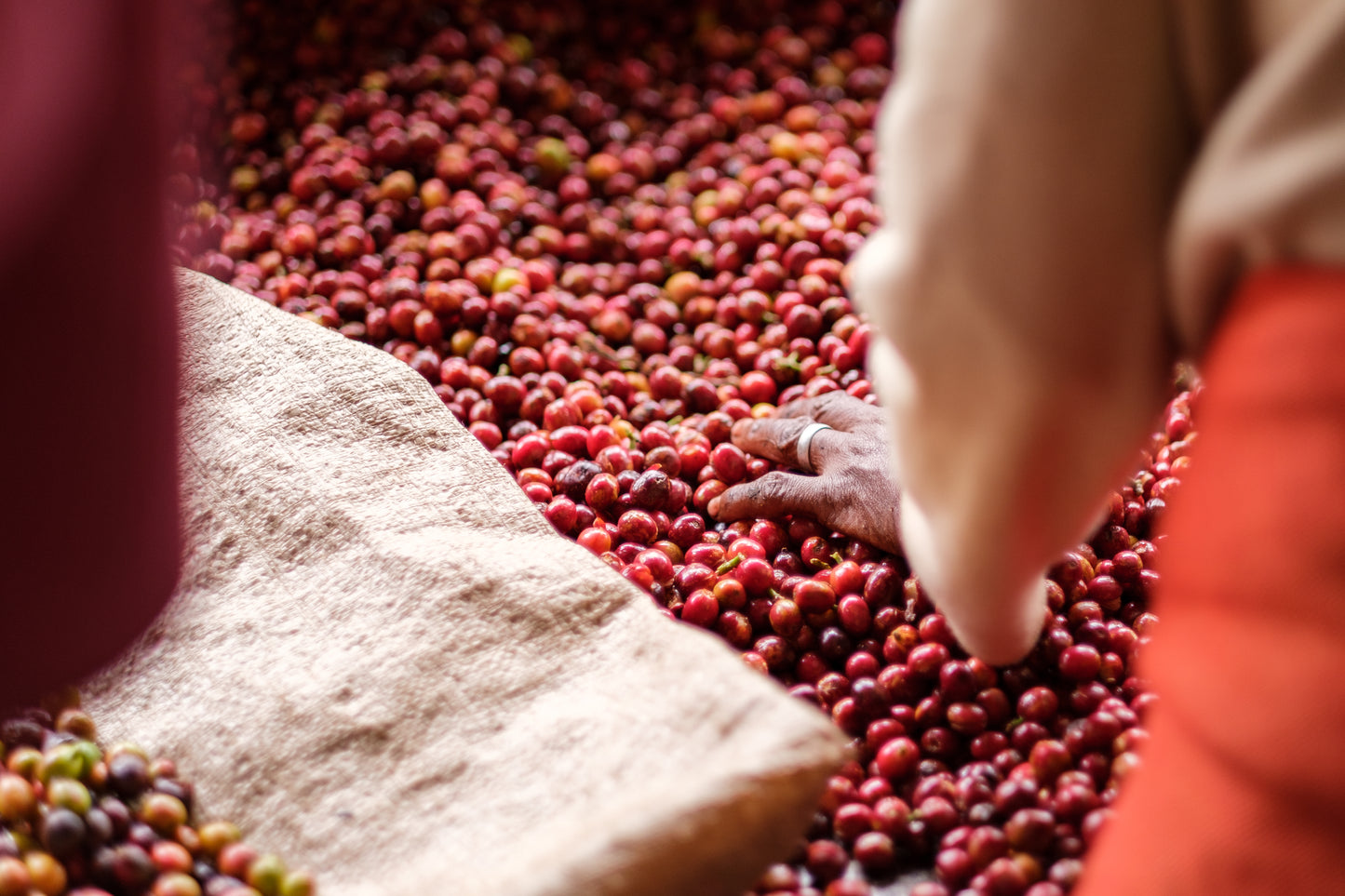 Kenya Mukarimu AB and Ethiopia Washed Demeka Becha
Hello folks! Things have been cooking up in the roastery, and we are going to have a busy few weeks in the world of coffee launches!!
This week we're bringing you two lovely African coffees, both of which you may be familiar with: Ethiopia Demeka Becha and Kenya Mukarimu AB! These are both washed coffees, and you can expect a nice clean cup with some excellent classic flavors.
Starting with Demeka Becha, if you ask folks in the coffee industry what flavors most coincide with Washed Ethiopian coffees, you'll probably notice a trend: Bergamot, but what is it? If you enjoy the flavor of Earl Grey tea, you've probably tasted bergamot before! Bergamot is a citrus fruit grown primarily in Italy and it has a stark green appearance. Flavor-wise it lies somewhere between a lime and bitter orange.
Many coffees from Ethiopia have this similar flavor, even though smallholders in Ethiopia grow a bunch of different coffee varietals.  This is similar to how wine enthusiasts describe Terroir, or the many environmental and economic variables to go into how a coffee plant grows, takes nutrients from various soil types, and overall how it tastes! Interesting, right? You may have noticed this yourself if you feel you can always tell which coffees come from Colombia, or from Guatemala, based on their characteristic flavors.
Moving on to our other release this week, we have another favorite from Kenya - Mukarimu AB! This is another coffee we've had before, and we liked it so much that we bought it again! This one is fun because we have a close relationship with the importer - Francis - who actually works on the farms that produce these coffees in Kenya! It may be one of our most direct farm-to-cup coffees, and you can really taste the quality!
Kenyan coffees have a reputation of nuance of flavor, ranging from stark and savory to punchy fruit! I would recommend this coffee if you are an adventurous coffee drinker who looks for a fun flavor experience! Over all; this is a solid, clean tasting cup with some awesome spicy and citrusy notes - I'm super stoked to roast it up for you all!
Thanks again for tuning in to our little world for a moment, enjoy the hot days ahead while we can!
 -Jer, Head Roaster
If you were set up with a recurring order, we will transition you straight into its new counterpart. Let us know your thoughts by using our contact page.
If you'd like to manage your recurring orders, please visit the following link: https://dapperandwise.com/account/login, or email roastingstaff@dapperandwise.com.