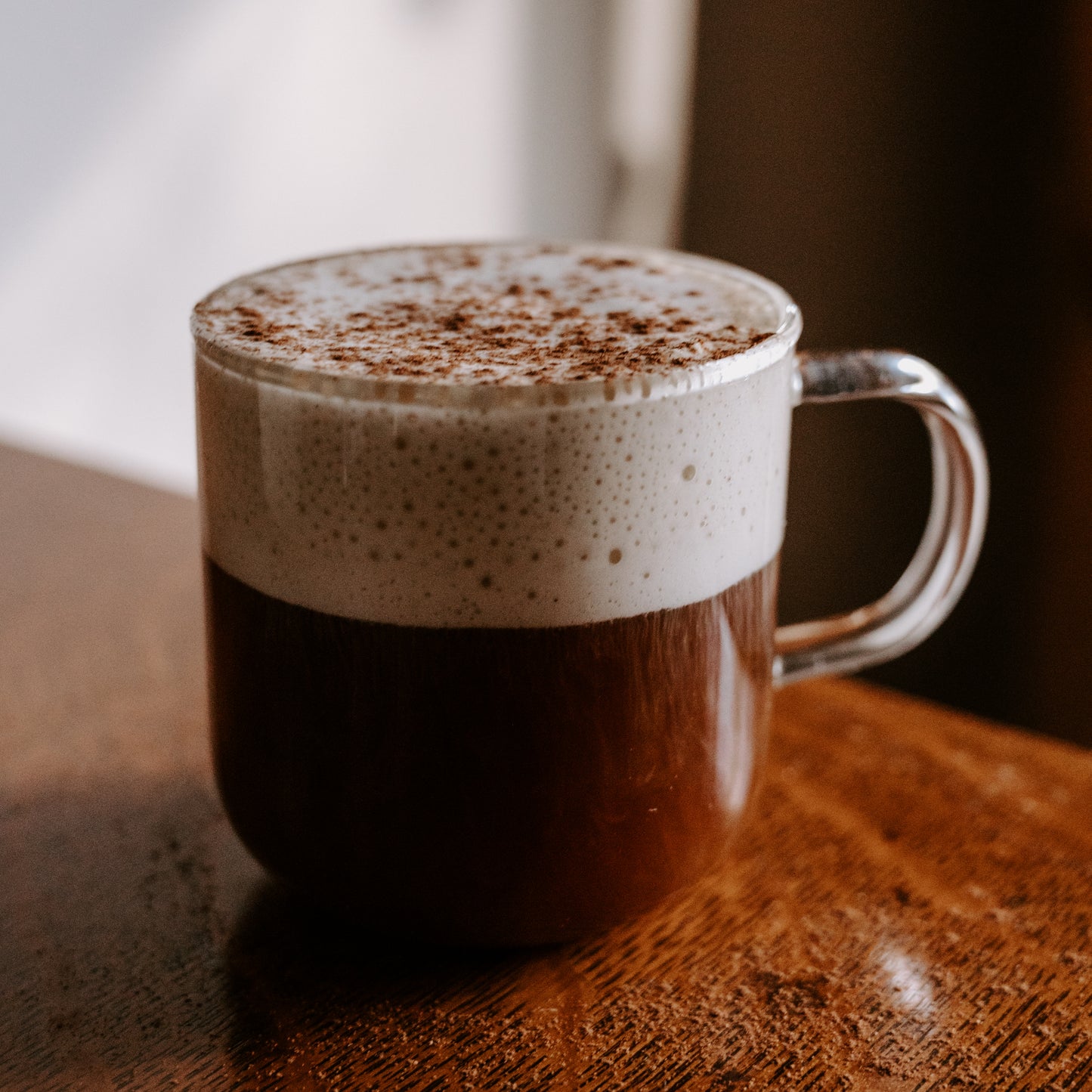 Pumpkin Cream Coffee
INGREDIENTS:
1/4 cup cold milk/dairy free alternative/heavy whipping cream
1 t. maple syrup
1 t. vanilla extract
1/2 t. pumpkin puree
1/4 t. pumpkin pie spice + a little extra for garnish
pinch of sea salt, finely ground
STEPS:
Brew your favorite D&W coffee. (We prefer to use French Press or drip coffee for this particular recipe)



In a mason jar, combine milk, maple syrup, vanilla, pumpkin, pumpkin pie spice, and sea salt.

Use milk frother to mix together until it becomes thick like whipped cream. It should take about 2-3 minutes


Pour freshly brewed coffee into your mug of choice, and pour/spoon pumpkin cream foam on top of your drink. Add a sprinkle of pumpkin pie spice and enjoy!
PRO TIPS:
*Make sure the milk you are using is ~very~ cold. If it isn't foaming up, try adding a few large ice cubes during the frothing stage. Carefully froth and remove before topping off your coffee.

*If you don't have a milk frother, you can do it the old fashioned way– lid that mason jar and shake for a few minutes. It might take a bit of arm strength, but it will surely be worth it! Alternatively, you can use a blender.